NITOC 2016 is going to employ Electronic Script Submission.
That's one less line to stand in at check in!
There will be no script approval done on site at check in. In order for your NITOC 2016 registration to be complete, there is a mandatory electronic script submission requirement.
All scripts must be submitted by close of tournament registration on May 6th.
We want to eliminate the stress of wondering if a script will be allowed at NITOC 2016 by approving every speech event script submission prior to your arrival at Drury University. Won't that be nice!
Here's how to do it!
Please go over the checklists on the script submission forms with your coach or parent before sending us your material.
Please double-check the current rules for script submission on the Stoa website. For Script Submission forms and guidelines please refer to Platform Speeches and Interpretative Speeches at the StoaUSA website. Stoa USA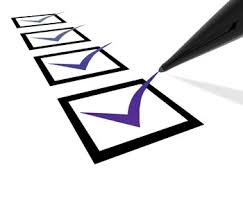 Scanned items must include the following:
Script Submission forms: Physically signed and initialed
Typed Script
Interp original source: Easy to read, pages are right side up, and highlighting clearly shown in the scanned originals.
For your file name please use: Last name, First name phone number-Event/script.PDF
If you do not use this file naming we will not know who to credit.
Example: Doe, John 3217893456-HIScript.PDF
Or: Doe, John 3217893456-HISource.PDF
All files must be uploaded in PDF format. No zipped, .tif, .jpeg, .docx or shared files will be accepted. Also, no one page files - keep all pages for a script together in one file. Submission forms may be in a separate file.
Upload your completed script submission materials at: Upload Scripts
You may select all your files to upload at once, no need to do one at a time. Once you upload your file(s) the screen will state: 'Upload Complete - upload another?' - You have successfully submitted your file(s). No other notice will be sent.
Script approval: Once your files are uploaded our script approval team will review your script. Upon approval, you will be sent a script approval email. Please print the approval email and have it available. No printed copies of scripts are required. There will be no acceptance of changed scripts at the tournament.
The cut-off for electronic script submission will be close of tournament registration. But no need to wait, up load your files as soon as you register!
Tips for Scanning Documents
For typed scripts in MSWord simply "Save As" and select file type "PDF". Some systems will have the option for .pdf under "print" and select your file type "PDF"
.
Remember to use tournament naming convention for your file names.
Example: Doe, John 3217893456-HI Script
Tips and a link to a video to walk you through the process of scanning documents. How to scan scripts
For any questions regarding script submission contact: sandralbateman@outlook.com